Main performance characteristics of silicone Seal ring:
Excellent heat and cold resistance, can be used at -60 ~ 250℃ for a long time; good ozone resistance, good weather resistance; good electrical function
Silica gel is a kind of colloidal substance with solid properties. Its basic composition is silicon dioxide (SiO2).The physical structure of silica gel is rich in micropores and high specific surface product. Its appearance is silica-hydroxyl structure, so it has strong adsorption effect on water vapor or other polar substances and selective adsorption separation ability. It is widely used in the fields of adsorption, drying, separation of substances, purification and preparation of high purity.In the field of chemical engineering, silica gel can be used as catalyst or catalyst carrier.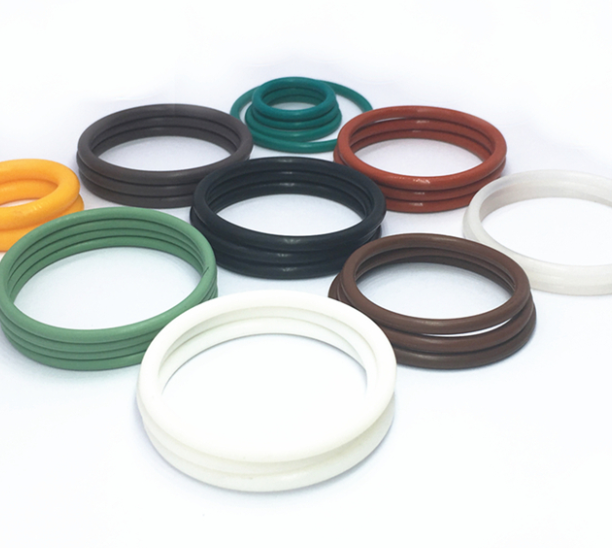 Because of its chemical composition and physical structure, silica gel has the following advantages in use:
1. Stable chemical properties, insoluble in any solvent and solution except HF and strong base.
2. Good thermal stability. Type A silica gel with fine holes can be used within 300℃, while other types of silica gel can be used for A long time at 500-600℃;
3, silica gel has a rigid skeleton structure, has excellent wear resistance function and compressive strength.
Each variety of the silica gel series products has its own characteristics, this is because the silica gel can get different types of pore structure and be used in different fields through controlling the corresponding process conditions in the production process.
General parameters of silica gel
silica gel: Cp=0.22Kcal/㎏
Thermal conductivity of silica gel: =0.17Kcal/ M.H. ℃
Silica gel adsorption heat: Q=700Kcal/㎏.H2O
Silicone seal ring
Shenyang Guide Rubber Products Co.,Ltd
Business Type:Manufacturer
Product Range:Seals , Rubber Sheets , Rubber Hoses
Products/Service:O Ring , Seal , Rubber Strip , Paddle Blade , Rubber Elbow , Metal Rubber
Certificate:ISO9001
Company Address:HONGBIN ROAD 5#,YUHONG AREA,SHENYANG, Shenyang, Liaoning, China
Next:
Analysis of the failure of the silicone seal ring