China abides by national norm GB3452, Japan abides by Japanese norm JISB2401, America abides by American norm AS568, German norm DIN, etc.Some specifications with relatively close line diameters are replaceable in the public service.
Rubber sealing ring product characteristics:
Epdm and EPDM Rubber have excellent oxidation resistance, ozone resistance and corrosion resistance, excellent aging resistance, electrical insulation and ozone resistance.Can be used at 120℃ for a long time, also can be used at 150-200℃ temporarily or intermittently;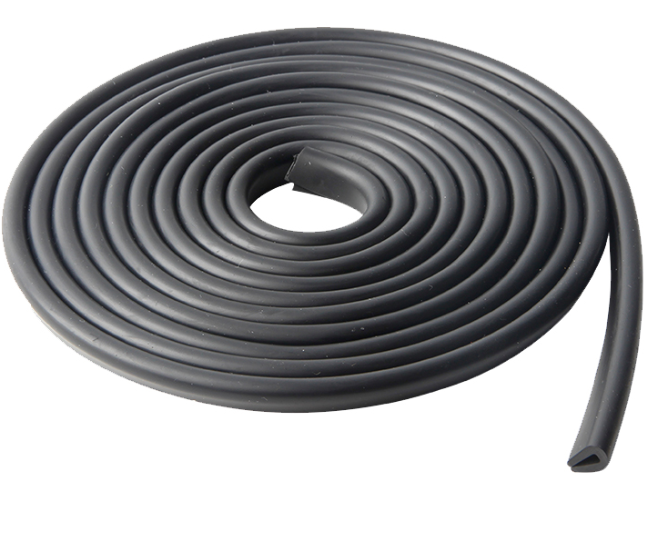 Widely used:
It is mainly used in the fields of aging resistance, water resistance, corrosion resistance and electrical insulation, such as light color tire side/Rubber Strip for tire and auto parts, heat resistant conveyor belt, cable, wire, corrosion resistant lining, gasket, building waterproof board, door and window sealing strip, home appliance accessories, ultra-high voltage insulation data, etc.
Rubber sealing ring products are divided into national standard, Japanese standard, American standard, European standard and some non-standard special standard.
Fluororubber with good stability has high chemical stability and is the best type 26 fluororubber with best dielectric resistance in all elastomers. It is resistant to petroleum based oil, diester oil, silicone oil, inorganic acid, most organic and inorganic solvents, drugs and so on.And only low molecular ketone, ether, ester, amine, ammonia, hydrofluoric acid, chlorosulfonic acid, phosphoric acid hydraulic oil resistance.The medium function of type 23 fluorogum is similar to that of Type 26, which makes it more unique.Its strong antioxidant inorganic acids such as fuming nitric acid and concentrated sulfuric acid have better functions than type 26. Soaking in 98% nitric acid for 27 days at room temperature, its volume expansion rate is only 13%~15%.High temperature resistant fluororubber and Silicone Rubber have the same high temperature resistant function, can be said to be the best elastomer.
26-41 Fluorogum can be used for a long time at 250℃ and for a short time at 300℃;The heat resistance of 246 fluorogum is better than 26-41 fluorogum.The physical function of 26-41 after air thermal aging at 300℃×100 hours is appropriate to type 246 after air thermal aging at 300℃×100 hours. The elongation of cracking can be maintained at about 100%, and the hardness is 90-95 degrees.Type 246 in the 350 ℃ hot air aging after 16 hours adhere to good elasticity, after 400 ℃ hot air aging 110 minutes adhere to good elasticity, after 400 ℃ hot air aging 110 minutes adhere to good elasticity, containing carbon black, spray pyrolysis carbon black or carbon fiber elongation add 1/2 - about one-third of rubber materials, strength decrease about 1/2, still insist on good elastic 23-11 type fluorine rubber can be in 200 ℃ using for a long time, in 250 ℃ short time using the fluorine rubber has excellent weather resistance and aging resistance of ozone resistance.
It has been reported that type 23 fluororubber has excellent weather and ozone resistance without significant cracks after 45 days in air with ozone concentration of 0.01%.Vacuum function of 26 type fluorine rubber has excellent function of vacuum vacuum degassing rate of 246 fluorine rubber vulcanizates was only 37 x 10-6 cm2 holder/SEC 246 type fluorine rubber fluorine rubber Seal has successfully in 9 of 10 - vacuum conditions the application of mechanical function of fluorine rubber has excellent physical and mechanical function of 26 type fluorine rubber comprehensive strength generally is 10 ~ 20 mpa, cracking is 150 ~ 350% elongation, tear strength of 3 ~ 4 kN/m 23 type fluorine rubber intensity is 15.0-2 ~ 7 million mpa,Elongation is 200-600%, tear strength is 2-7 mpa.Generally speaking, the permanent deformation of fluororubber at high temperature is larger, but if compared under the same conditions, such as the permanent deformation at 150℃, butyl rubber and neoprene are larger than type 26 fluororubber, the 24-hour permanent deformation at 200℃ is appropriate for the 24-hour permanent deformation of butyl rubber at 150℃.Electrical Function Type 23 fluoroelastomer has better electrical function and lower hygroscopicity than other elastomers and can be used as better electrical insulation data.Type 26 rubber can be used at low and low frequencies.Low permeability fluororubber has a high solubility in gas, but the diffusion rate is relatively low, so the overall permeability is low.
It is reported that the permeability of type 26 fluororubber to oxygen, nitrogen, helium and carbon dioxide gas at 30℃ is suitable for butyl rubber and butyl rubber, better than neoprene and natural rubber.Low temperature function Fluorine rubber low temperature function poor, this is caused by its own chemical structure, such as 23-11 glass transition temperature & GT;The low temperature function of fluororubber in practice at 0℃ is usually indicated by brittleness temperature and cold resistance coefficient.The formulation of the binder and the shape of the product (such as thickness) have a great influence on the brittle temperature.If the amount of filler in the formula is added, the brittle temperature sensitively deteriorates, and if the product thickness is added, the brittle mixture sensitively deteriorates.Radiation-resistant fluororubber has relatively poor radiation resistance in elastomers.Type 26 rubber showed crosslinking after radiation, while type 23 fluororubber showed cracking.The function of type 246 fluoroelastomer was significantly changed under 5×107 l dose of normal temperature air radiation.Under the condition of 1×107 l, hardness increased by 1~3 degree, strength decreased by less than 20%, elongation decreased by 30%~50%.Therefore, it is generally assumed that type 246 fluororubber can accept 1×107 M, with the limit of 5×107 m of excellent heat resistance, oxidation resistance, oil resistance, corrosion resistance and atmospheric aging resistance.